Booth Type and Participation Fee


Trial Booth
* The participation fee includes the onsite exhibition fee and online exhibition fee. Applying for only either is unavailable.
Trial Booth for New Participants!!
POWTEX2024 facilitates the Trial Booth for the exhibitors who are going to participate in the POWTEX exhibition for the first time. The booth is equipped with the fundamental items such as company's name board, lightings and carpet and easy to build up, which enable the exhibitors to substantially save the participation costs for the exhibition. Don't miss this opportunity, and why not experience the benefits you can get from participating POWTEX.
Fee per one booth:
(including tax)
Booth Size:
2.97mW×2.97mD×2.7mH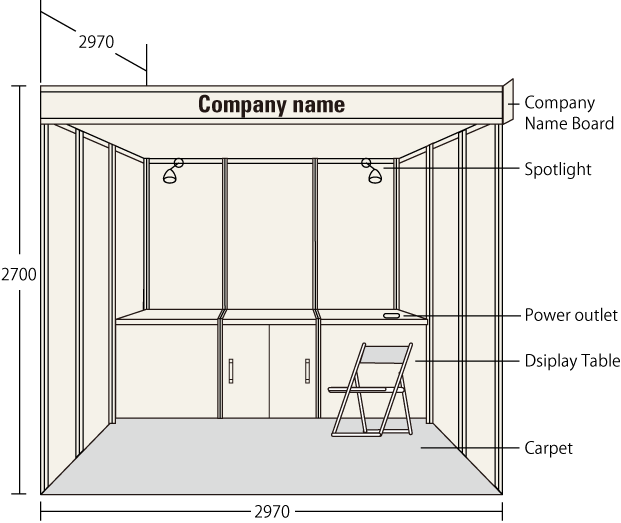 Fee includes following items:
exhibition space (2.97mW×2.97mD)
Basic facility
Back and side walls (Octanorm system), Carpet (blue), Company name board, Two arm spotlights, Power outlet 100V×1, Power wiring×1kW, Electricity cost×1kW, Display table (W990×D990×H800)×3, Folding chair×1
* Even if you do not use any of the above facilities, the fee as mentioned the above will be charged in full.
The exhibitors selecting to take this Trial Booth are requested to meet the following conditions
The exhibitor is limited only to the people who is participating POWTEX TOKYO for the first time.
Number of the booth block is limited to two blocks maximum.
Total 20 Trial booths are available!!
Application Deadline 
28 June 2024
(Please note that the application will be closed even before the deadline when the booths allocated for the exhibition are fully booked)