Booth Type and Participation Fee


Special Exhibition Zone
* The participation fee includes the onsite exhibition fee and online exhibition fee. Applying for only either is unavailable.
Advanced Material Zone
Simulation Zone
Common booth specification
In addition to general and trial booths, the inexpensive specification with basic display is also available.
Fee per booth
(including tax)
Booth size
1.98m W x 1.98m D x 2.7m H / booth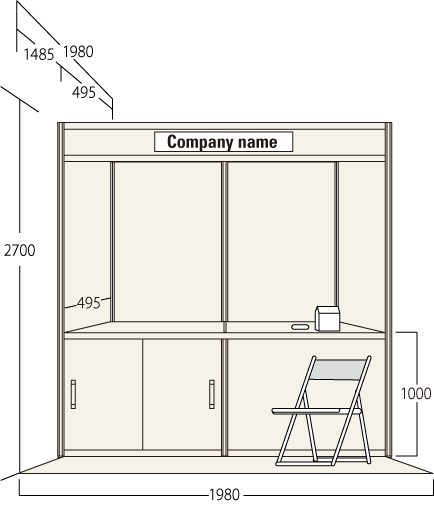 Fee includes following items:
Back and side walls (Octanorm system), Carpet, Company name board, Spotlights × 2, Display table, Folding chair × 1, Power outlet 100V x 1, Power wiring×1kW, Electricity cost×1kW.
* Even if you do not use any of the above facilities, the fee as mentioned the above will be charged in full.
Privileges of exhibitors for this zone
Those parties / companies who are participating this zone will be granted a privilege to deliver a 15 minutes presentation on their products and technologies at the Presentation Corner.
* The First 8 companies can have this presentation
Application Deadline 
28 June 2024
(Please note that the application will be closed even before the deadline when the booths allocated for the exhibition are fully booked)