POWTEX 2024 Online exhibition
"POWTEX 2024" is held as a hybrid exhibition (onsite exhibition + online exhibition).
At the online exhibition, user information (hereinafter, referred to as "lead information") of visitors to each company's website (by clicking) is accumulated on the exhibitor's web page. From this page, business card information can be downloaded.
Online exhibition
11 November ‒ 26 December 2024
Applying for online exhibition alone is unavailable.
One online exhibition account (exhibitor ID) is issued for "one application form."
*All online exhibitions are held only in Japanese. Thank you for your understanding.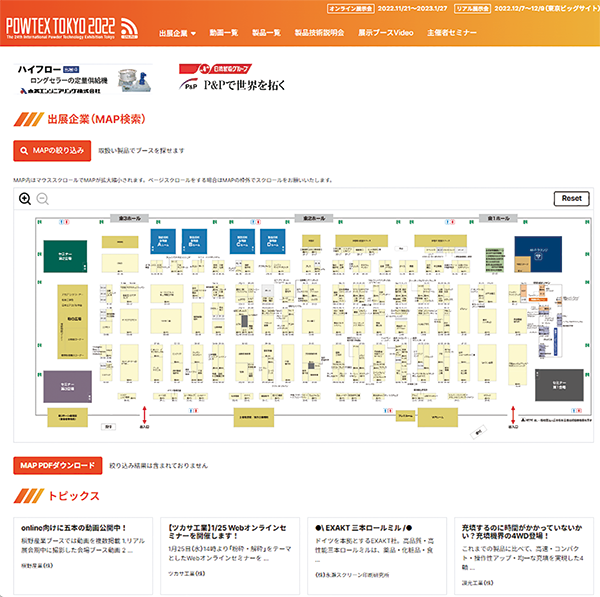 Image