Welcome to POWTEX®2024
"POWTEX TOKYO 2024" sponsored by the Association of Powder Process Industry and Engineering, JAPAN (APPIE) will be held at Tokyo Big Sight for three days from November 27 (Wed.) to 29 (Fri.), 2024.
This association is a general incorporated association established with aims to promote the development of the powder-related industry through the development and diffusion of industrial technologies relating to powder and to contribute to the sound development of the Japanese economy and enhancement of the living standards of the national citizens. For the achievement of this aim, our member corporations engaged in manufacturing and selling powder machinery and equipment, as well as those handling powder in industries such as materials, chemicals, food, pharmaceuticals, and mining, along with those dealing with powder technology in construction and engineering, collaborate with experts from academia and government on various activities.
POWTEX TOKYO 2024 is the biggest event of the association and a valuable opportunity to bring together powder machinery and technology together in one place. Following the previous exhibition format, this exhibition is held as a hybrid exhibition combining an on-site exhibition at the venue with an online exhibition. [Exhibition period: from November 11 (Mon.) to December 26 (Thu.), 2024.]
We hope many corporations and organizations will participate in this exhibition.
Hisao Makino,
President of The Association of Powder Process
Industry and Engineering, JAPAN (APPIE)
Request for Exhibition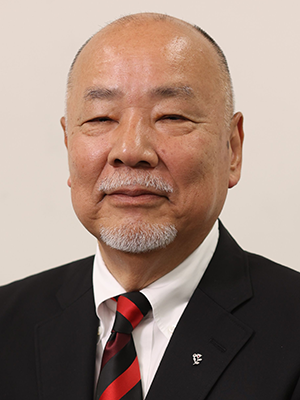 We, the Committee of POWTEX, aim to create an exhibition that offers exhibitors "satisfaction from participating" and "improved effectiveness," and visitors "satisfaction from attending" and "beneficial information".
We are diligently preparing to welcome a diverse audience, including those who are newly interested in the world of powder, those seeking manufacturing methods and machinery, those looking to deepen their understanding of powders, those in search of products for sale and manufacturers, and those eager to learn about cutting-edge technologies to a variety of co-located events at the exhibition.
The exhibition provides a platform for increasing your company's brand awareness, showcasing new products, engaging with potential customers, fostering relationships with existing customers, and networking with various exhibiting companies. As for specialized powder exhibitions, they come to fruition when a wide variety of powder-related corporations come together in one place.
Your participation will make "POWTEX 2024" an enriching specialized exhibition. We are looking forward to your participation.
Toshimitsu Makino,
Chairman of Committee of POWTEX TOKYO
Show Profile
Exhibition Title
POWTEX®2024
The 25th International Powder Technology Exhibition Tokyo
Exhibition Period
27 - 29 November 2024 9:30 ‒ 17:00
Venue
Tokyo Big Sight, East Hall
Address: 3-10-1, Ariake, Koto-ku, Tokyo 135-0063, Japan
Organizer

The Association of Powder Process Industry and Engineering, JAPAN
Admission Fee
1,000 Yen
(Free of charge for attendees with Invitation tickets)
Students (high school students or older) can enter the site free of charge with the registration.
(Students in junior high school and younger children cannot enter the site)
Supporting
Organizations
Related Government Ministries and Organizations
Special
Cooperation
(requesting)
The Society of Powder Technology Japan
The Society of Chemical Engineers, Japan
The Business and Technology Daily News